Our Work
Advisory Services
SIUP supports product development and academic departments of WOC related product manufacturers.
Our goal is to improve the lives of people living with stoma and other disabilities and to support the nurses that directly get involved in care for those people. This goal can apply to those in charge of product development, so we decided to prove advice through our clinical experiences.
The SIUP members have more than 10 years of specialized experience in the field of wound, ostomy and continence care and academic background of higher than Master's degree from graduate schools in nursing science. We believe that by combining your viewpoint from medical engineering and our view point of clinical practice will help to provide people with better products.
For advisory services, please contact us at info@siup.jp so we can keep your product development non-disclosed.
Please make the maximum use of this service so that you would create a more efficient product for all ostomates and people with disabilities.
* Ostomate = Stoma users
Introduction of some products we cooperated in the development
Stoma-kun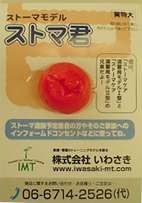 Dummy stoma to help patients understand how it will be after the surgery
Contact information
Koshiya Medicalcare Corporation Learning about stoma through video
Bathing aid belt "Mimamoritai"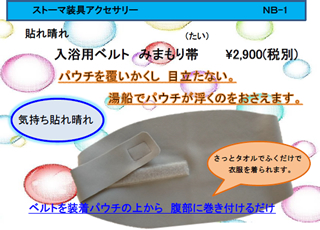 Helps you hide the stoma when you bathe.
It also keeps the pouch from floating in the water.
Contact information
Contact information
KS System Ltd.
3-4-5 Aramoto-kita, Osaka city, 577-0011
TEL 06 - 6744 -3907 (Representative), FAX 06-6744-452
e-mail
info@ks-s.com
Person in charge
Okao
Coloplast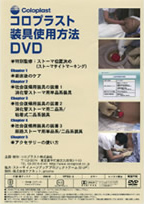 Appliance care DVD
No longer in production